Bryn Williams
at The Cambrian

At our 'Bryn Williams at The Cambrian' Restaurant we use only the very best local products and cook it simply with care and imagination. You can graze through our seasonal menu and savour a taste of the alps. Our offering is informed by our culinary journeys in London and Wales which illuminate our hotel's Swiss and Welsh influences.
Dinner menu
Vegetarian menu & special requirements
Wine menu
Chefs Choice
Enjoy an exclusively curated menu in the informal ambience of our restaurant 'Bryn Williams at The Cambrian'. In addition, our sommelier has selected wine-pairings that will complete the experience.
Whilst available each night a reservation is highly recommended.
5-course menu CHF 95.00 per person
Wine-Pairing + CHF 45.00 per person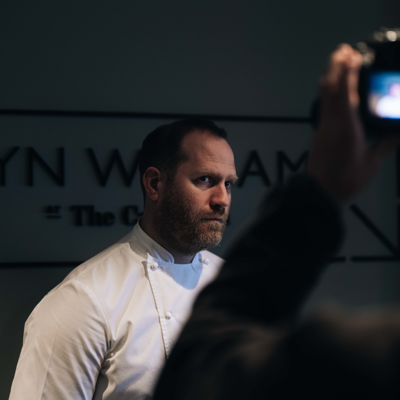 Bryn
Williams
Hailing from North Wales, Bryn Williams, 'Chef Patron' at The Cambrian has worked at some of London's most prestigious kitchens – with the world's most stellar chefs – working alongside Marco Pierre White at 'The Criterion' and Michel Roux at 'Le Gavroche'. 'Bryn Williams at The Cambrian' completes his triad of fine restaurants.
Will
Gordon
North Londoner Will Gordon worked for a number of prestigious chefs and Michelin Star restaurants in the UK before the latest chapter of his culinary journey sees him reunite with his mentor Bryn Williams in the Swiss Alps, as Head Chef here at The Cambrian.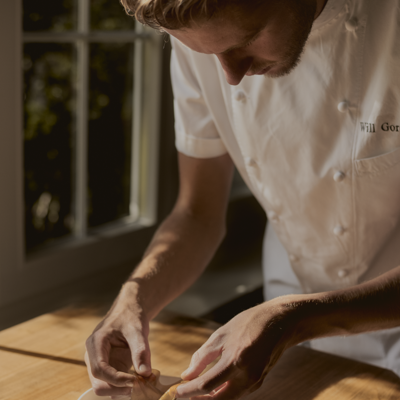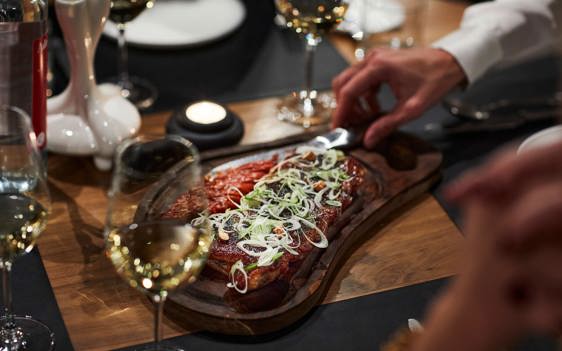 Quality
Quality and provenance of ingredient is an essential layer in the philosophy at 'Bryn Williams at The Cambrian' We locally source as many ingredients as possible from the mountains, lakes, rivers and farms exclusively within the surrounding area and Canton of Bern. When the season is baring natures treasures the chefs will hike up the mountain before work to collect what the mountain has to offer. We will always have seasonal dishes live on the menu that represent this team ritual that brings us closer together and creates a real sense of place for our guests.