Our simple aim with the Axe Bar was to create the best bar in Adelboden; an authentic experience matching Zurich's urban offerings. We were eager to make a link to the majestic mountains that surround us and so allowed the look & feel of the bar to be informed by the one piece of technical kit that defines Alpiniste climbing – the ice axe.
The bar offers wholesome food, a well-stocked bar and a place to read and reflect, from midday to midnight each day. Have a lazy lunch or settle in for a long evening and brag about where you've been on skis, board, bike or foot. Sample one of our local beers or wine,s or ask one of the team to knock up a creative or classic cocktail. You probably deserve it.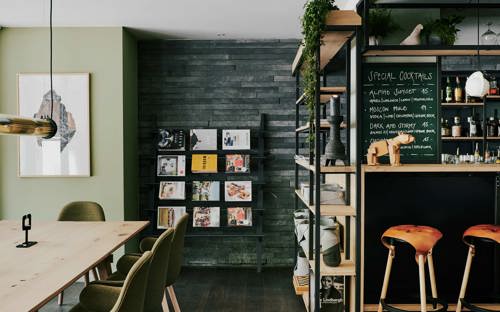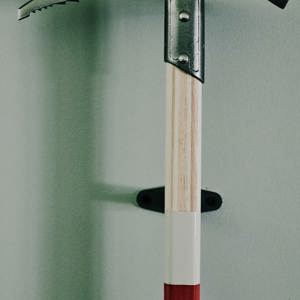 The Winter
Garden — Amazing views inside and out.
The Cambrian's winter garden and sun terrace are the places to go for some quiet reflection. Sink into one of the comfortable lounge chairs and let the awe-inspiring alpine vista produce a zen-like state of mind. Contemplate nature while letting either the open fire of the winter garden or the sun's powerful rays warm your body and soul.